Immunity & Rejuvenation
Immunity and rejuvenation treatment are those which are done by specialists to specifically boost immunity.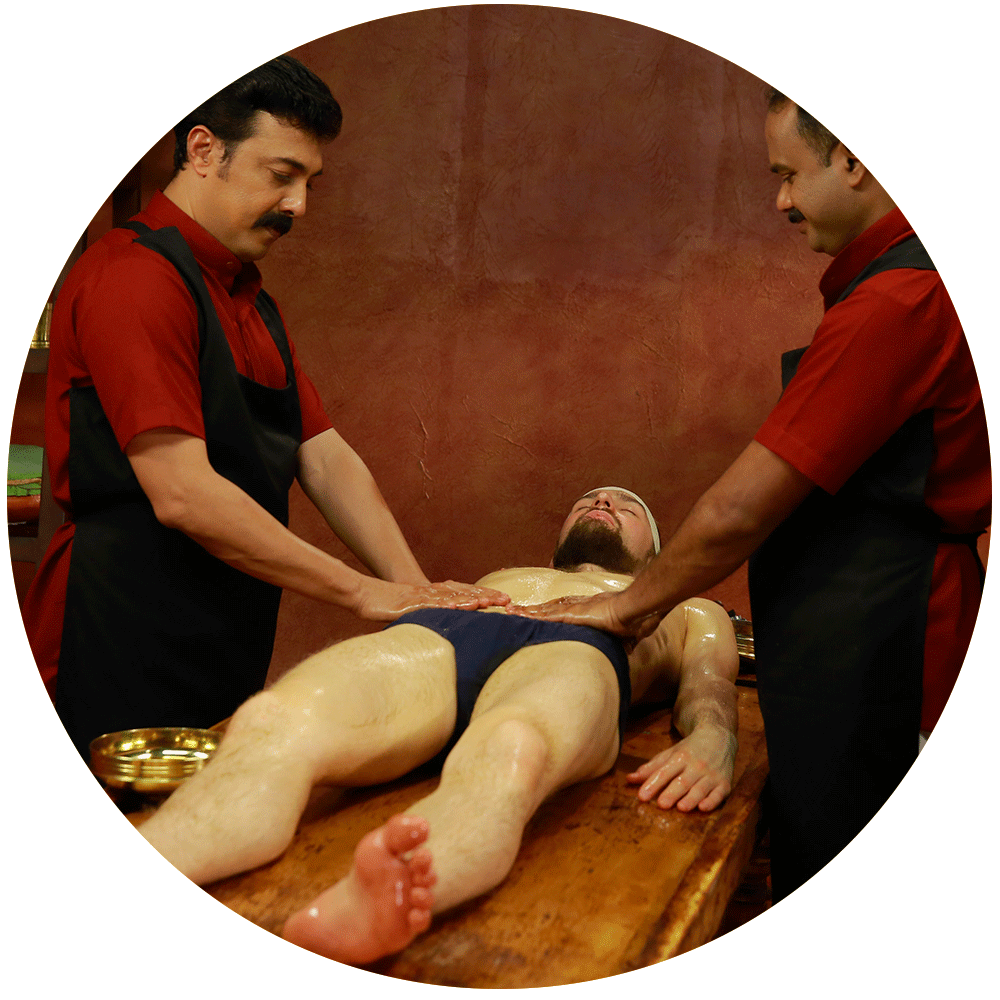 Abhyangam
Therapeutic massage with medicated oils
Abhyangam is a Sanskrit word, which means application of oil all over the body. It is relaxing and refreshing full body massage with medicated herbal oils to take care of physical, mental, emotional well being of the person while balancing the doshas. Ancient Ayurvedic text books recommend this as an integral part of the daily routine to all who wish good health and longevity of life.
Procedure
Abhyangam is performed over a specially designed wooden table (Droni) by trained masseurs. The sesame oil processed with various herbs is selected based on person's doshic type. An Ayurvedic physician can access this and decide the appropriate oils and exact way of massage. After the procedure the person is directed to take herbal steam bath.
Benefits of Abhyangam:
Subsides ailments caused by Vata dosha and Kapha dosha
Removes fatigue
Pacifies Vata dosha
Improves eyesight
Induces longevity
Induces sleep
Provides resistance against diseases
Improves complexion and lustre of the skin
Increases physical strength
Delays ageing
Consult Now